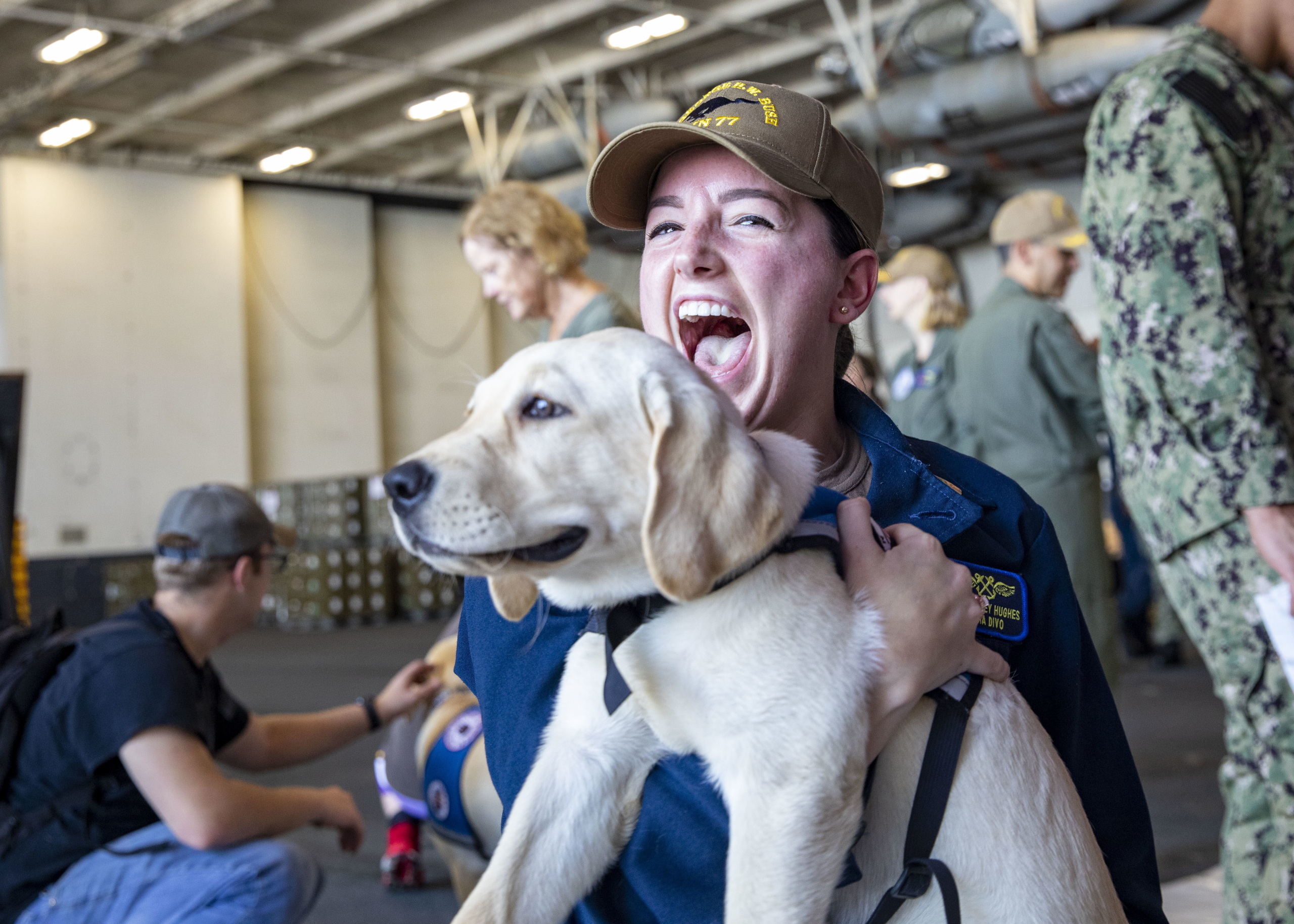 Mutts With A Mission

and

USO

stopped by to bring some paws-itivity to the crew on the Nimitz-class aircraft carrier USS George H.W. Bush (CVN 77) this Wednesday (July 19).
The canines are visiting the ship once a week throughout the month of July to increase morale, joy, connectedness, and decrease stress for Sailors as the ship wraps up preparations for deployment.
In a photo captured by Mass Communication Specialist 2nd Class Novalee Manzella, Ens. Sydney Hughes hugs one of the dogs brought on board as part of a collaborative effort between Mutts with a Mission, Canine Comfort, Crisis Response Canine, and the USO of Hampton Roads and Central Virginia.
The George H.W. Bush Carrier Strike Group is an integrated combat weapons system that delivers superior combat capability to deter, and if necessary, defeat America's adversaries in support of national security.
Petty Officer 3rd Class Novalee Manzella, USS George H. W. Bush (CVN 77) Public Affairs