July 12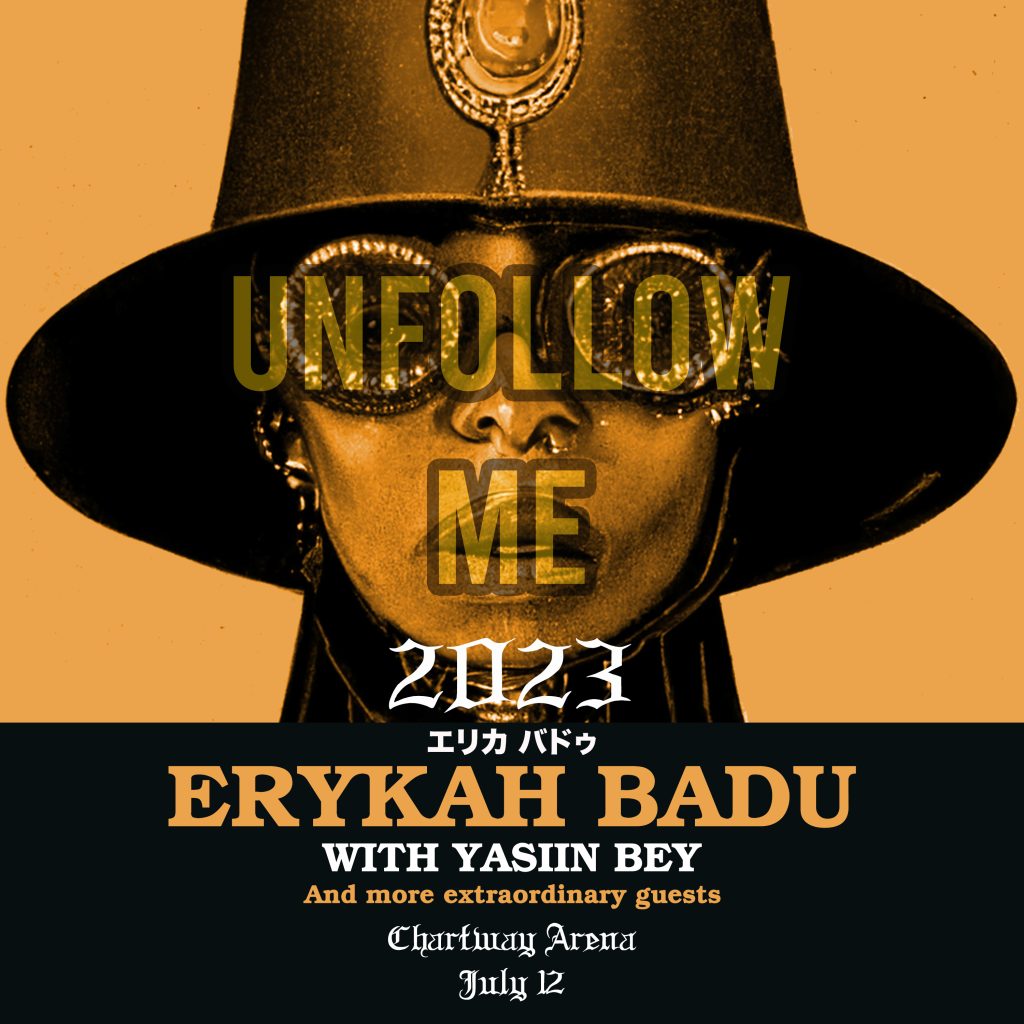 BaduWorld, Inc., announces Erykah Badu, Grammy™ award-winning singer-songwriter and performance artist, "Unfollow Me" Tour, along with hip-hop's most introspective and insightful artist, yasiin bey.
The predominantly arena concerts, which are produced by Outback Presents and promise an out-of-this-world, surrealist atmosphere, will touch down in 25 cities throughout the U.S., making at stop at Chartway Arena on Wednesday, July 12th. 
Click here for tickets.